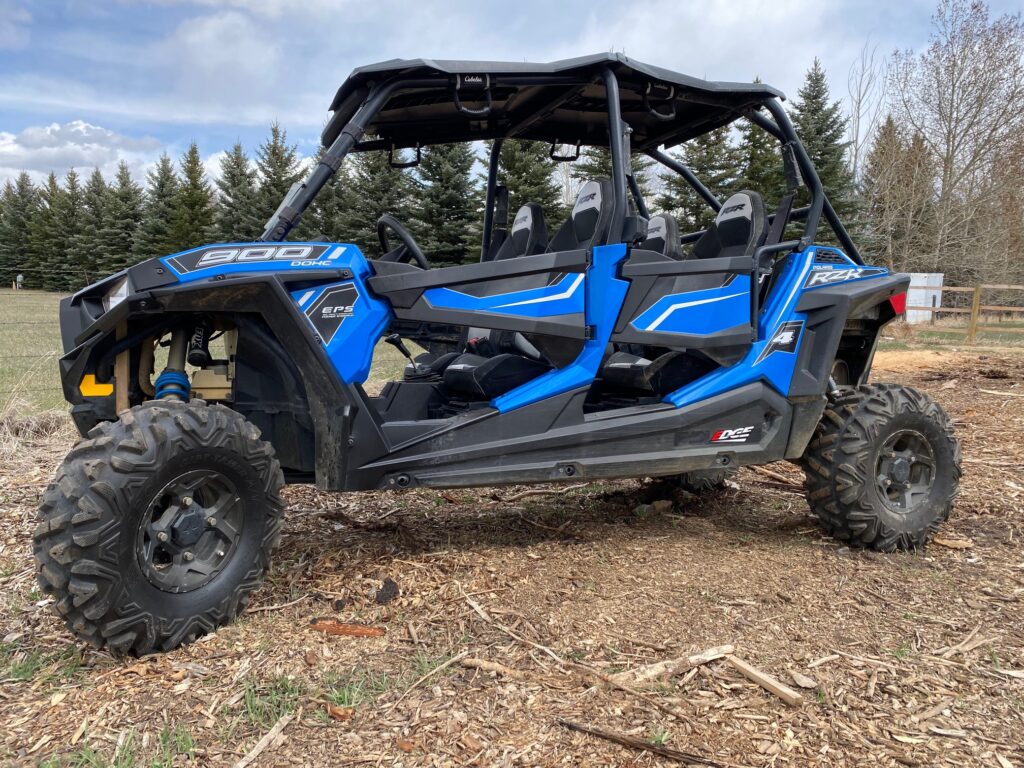 When you first arrive in Montana, it can be hard to know and/or find a way to access the outdoors in "Big Sky country" as an independent traveler. Xtreme Rentals offers UTV/ATV rentals at affordable and competitive rates, Xtreme reliability, and an easy booking system.
Just 10 minutes from downtown Bozeman and a quick drive from several major trail systems, we can have you on a UTV/ATV rental and adventuring on southwest Montana trails in less than two hours.
Our Terms:
4 or 8 Hour Rental
You rent by the day, and you can pick up anytime between 9am-5pm. Our 8 hr day begins at 9am and ends at 5pm on the day of your rental period. We also rent gear, such as helmets, goggles, boots, and life jackets for your fourwheeler, side by side, jetski, kayak, paddleboard adventure.
No Mileage Limits
We have no mileage limits on any of our ATV, UTV, 4 wheeler rentals. If you like, we can offer recommendations for trails and areas to explore with your rental. Some popular OHV areas are Pipestone, Radersburg, Little Bear, among others. Feel free to ask us for suggestions!
Service Area
If you are looking for an ATV rental in Bozeman, our location in Four Corners is minutes from downtown Bozeman and your UTV/ATV adventure can be found in almost any direction. Our Montana UTYV/ATV rentals are ideal for most regional OHV trail systems, and backcountry motorized trails throughout southwest Montana.
Must return in same condition
UTV and ATV rentals must be returned full of fuel and as clean as it was when you picked it up. If your UTV and ATV is returned dirty, a cleaning fee with be charged. If the machine is returned with low fuel, a fuel charge will be added.
Trailer Rentals for our ATV Rentals Available
We rent affordable trailers for all our rentals, which makes it convenient for to rent from Xtreme Rentals. Our trailers are all bumper pull, and trailer plug adapters and hitch receivers, are also available for rent or purchase. When you arrive, we will likely have the machines loaded on trailers and ready for you, but in some circumstances you may have to load and secure the machines on your own.
Local Trailhead Delivery Possible
No truck, no problem! We offer delivery and pick up to most popular UTV/ATV recreational spots in our area for an additional fee. You can simply follow us to the parking lot from our office, or we can arrange to meet you at the parking lot or trail head. Summer hours for delivery are 9am and Pickup is at 5pm this makes a delivery rental a 8 hr rental. If you are finish with your adventure early, just contact us to pick up the rental machines early at no additional charge. This is the only delivery location we offer ATV/UTV delivery service to.
Multi-Day UTV/ATV Rentals and Group Rates Available
If you are looking to do a multi-day trip over a week long, please call us for more details on rates and availability at (406) 220-8272.
Rental Conditions
When you arrive at our office to pick up your rental, we put a hold on your card to cover any risk of damages, which is $1,500-$2500 on a credit or visa card. This is non-negotiable for rental.
Cancellation Policy
Cancellations are fully refundable before 30 days of your booking. Before 15 days, it is only half refundable. After that, cancellations are non-refundable.
Our Process
You arrive and fill out paperwork. We will take a photo of all driver licenses and/or IDs.
We take photos of each rental machines, noting any prior damage for our record keeping.
You hitch up. Help may or may not be available.
You load the machines. Help may or may not be available.
You go have a fun adventure.
You wash the rental vehicles. Please include the trailer when applicable.
You fill up the vehicles with proper fuel.
You return the rental vehicle to our location.
We notify you within 48 hours of any issues.
We refund your full deposit if there are no damages.